Origami Glass Vase
Bring freshness to decorative life
Textured glass material, placed alone or flower arrangement, full of artistic life atmosphere.
Bottle Mouth Design
Irregular bottle mouth, large diameter design, convenient for flower arrangement.
Transparent Glass
The bottle body is crystal clear, the texture is round and delicate, transparent and bright.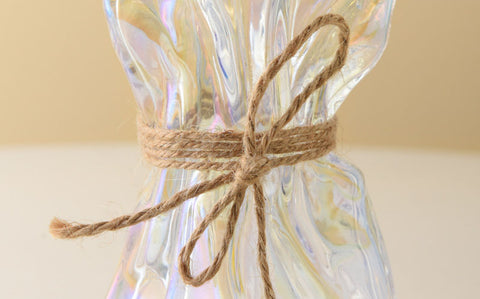 Flat Bottom
Thickened bottom design, stable placement.