Limited quantity available, 60% off sale ends soon.
FREE worldwide tracked shipping

over $39

. USA Based Company.
30-day money-back guaranteed
24/7 support:

 

[email protected]
Send a love letter with this Love Letter Necklace! Let your love be a constant reminder, whenever and wherever, to the one you gift this necklace to, or get it for yourself to tell yourself how much you love yourself. This love letter is one letter that you have to keep close to your heart!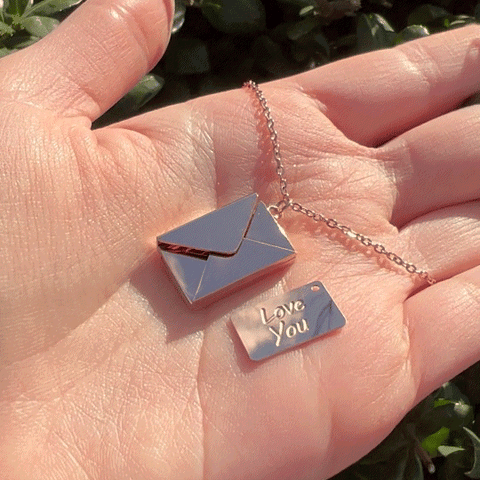 Specifications:
Comes in a stunning rose gold.
Pendant dimensions: 1.35cm x 2cm or about 0.53in x 0.79in
Adjustable Chain length: 40cm - 45cm | 15.75in - 17.72in
FAQs:
Q: What is the chain made out of?
A: The chain is made with high quality rose gold plated stainless steel.

Q: What is the pendant made out of?
A: The pendant is made out of high quality rose gold plated stainless steel.

Q: What is stainless steel jewelry?
A: Stainless steel is an extremely durable material that can last up to 12 times longer than copper!

Q: Can this be worn at all times?
A: Yes! You'll need to take proper precautions. To make your jewelry last longer, we suggest the following:
- Wash your hands before and after wearing because the oils on your body can tarnish the jewelry.
- Don't store your jewelry on top of each other or in a pile to prevent unnecessary friction.
- Avoid perfumes and lotion in the area of the jewelry.
- Take it off before any exposure to water.