Introducing our stunning Galaxy Brilliant Sparkle Necklace, a truly unique and beautiful piece of jewelry sure to dazzle and delight. This necklace is designed to resemble a shining galaxy.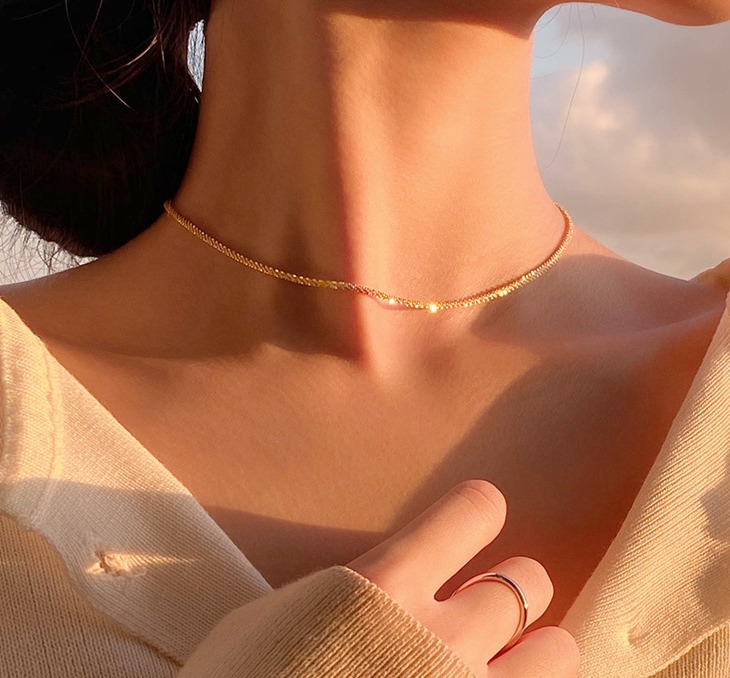 A truly breathtaking play of light and color, this shimmering chain mesmerizes anyone who sees it.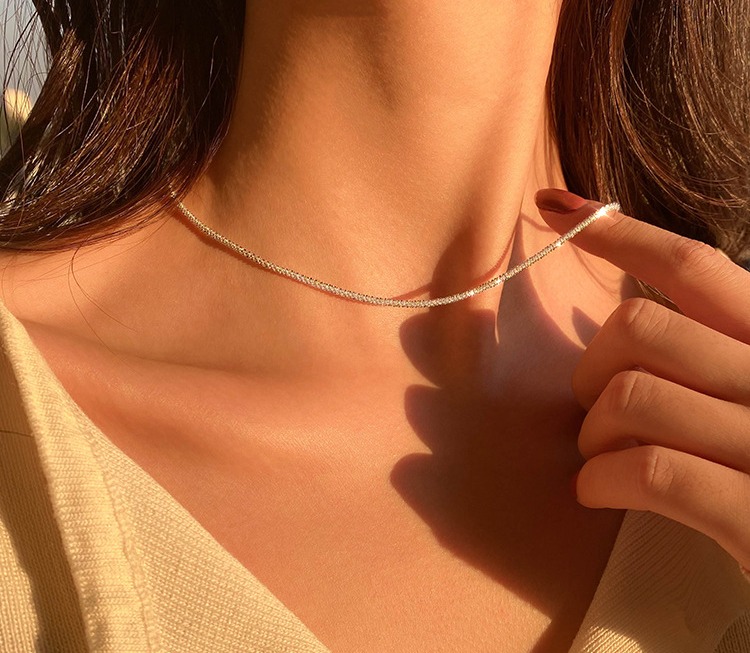 Whether you're looking for a gift for someone special or just looking to treat yourself with something truly stunning, our Galaxy Sparkle Necklace is the perfect choice. This is a piece of jewelry that is sure to be a valuable addition to any collection and one you'll love wearing for years to come.
Necklace length 40cm+6cm extension chain
Anklet: about 21cm+5cm extension chain
The length of the bracelet is about 19cm+5cm to extend the chain
SHIPPING
1) Order Processing Time
For normal items: We generally process to ship these orders within 1-3 business days. Orders placed during weekends or on holidays will process on the next consecutive business day. If the item you ordered is out of stock, we will notify you of the best available option through email.
For handmade items: In order to ensure the quality of each handmade product and the freshness of the materials, we reserve up to 2 weeks for every artisan. Please expect up to two weeks of production and processing time before shipping. If the time frame is likely to take more than two weeks, we will notify you through email.
2) Courier Shipping Time
We provide direct air mail service worldwide from Standard to Express shipping. Once your order is processed and shipped, you will receive the tracking code and instructions from our email Service@chrider.com.
*Please note: In most cases, the package will be delivered within the estimated time of arrival. However, the actual delivery date may be affected by flight arrangements, weather conditions, and other external factors. Please refer to the tracking information for the most accurate delivery date.
RETURN
1) Please check if the product is damaged after receiving the package
2) In the case that the product packaging is not damaged, we can provide a fast return and refund service. For specifically related matters, please contact us at Service@chrider.com


How long will I receive the products?
The current average shipping timeframes are:
Standard Shipping (12-15 business days)
Express Shipping (8-12 business days)
VIP Shipping (5-8 business days)
Once your order is processed and shipped, you will receive the tracking code and instructions to track your orders by email. We will keep on track with the delivery and update you timely.